Thanks to a program that combines theory and on-the-job training in the South African bush, you can become a professional nature guide. The complete training program consists of several modules spread over a year. You'll develop skills in tracking, photography and knowledge of the flora and fauna... From discovery to diploma, there's something for everyone. All selected missions here
Nature courses in the heart of the bush in South Africa
Certifications obtained at the end of the complete training course
FGASA Field Guide Level 1
Nature Site Guide NQF2 (CATHSSETA) qualification and FGASA Apprentice Field Guide Certificate
Firearm Proficiency Certificate
FGASA Advanced Rifle Handling
FGASA Apprentice Trails Guide Status
EcoTracker Track and Sign Certificate
EcoTracker Trailing Certificate
FGASA Tracker Certificate
Basic and Advanced Birding
Wilderness Medicine (Level 1 and 2)
Nature guide training opportunities
The partner association calls on a pioneering organization in nature guide training in Africa. After completing the 52-week training course, you will be able to :
Project coordinator
Nature animator
Protected site manager
Tour guide
Project manager, environmental studies
Developer
4 weeks: 4490 euros
8 weeks: 7790 euross
1 year: €23,590 
What's included
Accommodation in one of the organization's camps, depending on the course chosen. 
Hosting for 1 year
All meals during practical training (6 months)
Training by a qualified team
Recognized diplomas and certificates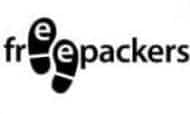 The partner association
Le partenaire is a 1901 association registered in France, whose mission is to encourage participation in ethical and sustainable development projects. It connects NGOs, social action associations and government structures with volunteers. It promotes solidarity and participative travel. The partner is a certified WYSE Travel Confederation Member. WYSE is a global non-profit organization representing youth and student travel stakeholders worldwide. It is also a member of the AFNOR commission for the development of the international standard on responsible tourism, a member of the International Mobility Committee, certified as an Australian specialist, accredited by the international group ICEF, a member of EAIE (European Center of Expertise, Networking and Resources for the Internationalization of Higher Education) and a member of the travel4impact Network.
You may also be interested in these articles
Live a great life experience, by committing to a game reserve in South Africa. 🐃 South Africa 🐃 Big Five 🐃 From 18 years (16 years accompanied by an adult) 🐃 From €1470 for 2 weeks
Read more