Live a wonderful life experience as an eco-volunteer in a nature reserve in South Africa. All programs in Africa here
Monitoring lions, leopards, elephants, cheetahs, buffaloes, hyenas and white rhinoceroses
The project operates in the Abelana Nature Reserve, close to Phalaborwa and Kruger National Park. The project has a positive impact on ecosystem management and wildlife monitoring. The partner organization is responsible for species monitoring in the reserve. It provides data on lions, leopards, elephants, cheetahs, buffalo, hyenas and white rhinos. Its aim is to maintain an ecosystem that is as suitable as possible for wild animals, through conservation work. When a balanced ecosystem is maintained, the quality of life for wildlife is assured.
The data is used to manage the reserve
The wildlife data collected is used to help reserve management make decisions on conservation practices. All data recorded, particularly by camera traps, is used to prepare monthly reports for reserve management.
The fight against poaching
The partner organization is also very active in the fight against poaching and the protection of rhinos. Numerous camera traps placed in the bush are also used to detect any unusual activity. These anti-poaching measures are accompanied by field observations, bush walks and microlight flights.
Sustainable living
In the project, a sustainable way of life has been developed with the introduction of green energy, waste recycling and the reuse of materials. The project also tries to be as plastic-free as possible and to teach volunteers alternatives for living in a more sustainable way.
Volunteers stand by the rangers
Ecovolunteers are accompanied by experienced guides and rangers. They are at the heart of the field work. They participate in wildlife monitoring and conservation. They record and monitor animal movements and behavior. They count the number of animals killed and the interactions of the Big 5, cheetahs and hyenas. They can visit the most remote areas of the park to better understand wildlife activities.
The main tasks of volunteers in the field are
Daily monitoring outings: Monitoring predator numbers and helping to create identification kits for lions, cheetahs, leopards and hyenas. The kits are made by the rangers, however, as this requires experience. Volunteers observe the rangers.
Monitoring the feeding behavior, spatial movements and ecological impact of lions, leopards, cheetahs and hyenas. 
Monitoring the health and movements of mega-herbivores such as elephants and white rhinos.
Participation in conservation work: erosion control, road maintenance, brush clearing, exotic plant removal, game capture (at the reserve manager's request), animal relocation (at the veterinarian's request - and when necessary).
Contribution to indirect anti-poaching activities by being present in the field (i.e. sleeping on site and patrolling along fences). 
Help with phototrap processing and data entry.
Microlight flight over the reserve - However, a microlight flight over the reserve is not included in the price. It costs €75 per hour and is only available if the weather permits.
Volunteers' main tasks at base camp
Once or twice a week for half a day.
Camera trap processing, data insertion.
Camp maintenance.
Vegetable garden maintenance.
Preparation of lunch or dinner for all staff and volunteers.
Dates
All year round
Arrival on Sunday, departure on Saturday
Minimum 2 weeks, maximum 12 weeks.
Maximum eleven volunteers at any one time
Fees
The partner organization receives no funding from the government, the reserve or any other institution, and relies solely on the contributions of its volunteers and donors. Volunteer contributions are used for food, lodging and program expenses such as: vehicles, fuel, vehicle and house maintenance, salaries, research equipment, camera traps, batteries, laptops and whatever else is necessary to operate and improve the quality and level of performance of the program.
| Number of weeks | 2023 rates in € | 2024 rates in € (in €) |
| --- | --- | --- |
| 2 weeks | 1340 | 1470 |
| 3 weeks | 1830 | 2010 |
| 4 weeks | 2320 | 2550 |
| 5 weeks | 2800 | 3080 |
| 6 weeks | 3270 | 3590 |
| 7 weeks | 3730 | 4100 |
| 8 weeks | 4180 | 4590 |
| 9 weeks | 4620 | 5080 |
| 10 weeks | 5050 | 5550 |
| 11 weeks | 5470 | 5990 |
| 12 weeks | 5880 | 6450 |
Included in the price: Food, accommodation, supervision, transfer (Sunday morning) from Johannesburg airport. It is advisable to arrive the day before and spend one night near the airport (we recommend Sunrock Guesthouse).

Not included: Air tickets, personal expenses, travel insurance, excursions, microlight flight / ULM, transfers outside normal arrival days.
Conditions of participation
No previous experience is necessary, but it is important to respect certain conditions and guidelines to ensure that you have the best possible experience!
You must:
Ability to get in and out of a 4×4 vehicle without supervision 
To be able to walk 1 km with the rangers unsupervised 
Travel/medical insurance
No smoking
Must be 18 or over (or 16 or over if accompanied by an adult)
Have an average/good level of English (the language in which the program is held). Some guides can help in Italian, French and Dutch.
Be flexible about bush life, which doesn't always run according to schedule.
Be able to spend 10 to 12 hours a day in the field, sometimes in extreme heat (up to 40 degrees Celsius).
Be able to live and work in an international team with members from different backgrounds.
Be open-minded and willing to contribute to wildlife monitoring, conservation and sustainability.
Housing
THE HOUSE
The camp, located just 200 meters from the river, is divided into two different zones: the common area and the volunteer rooms. You'll be right in the heart of nature, and have the pleasure of hearing the cries of the animals at night.The garden has space for cooking around the fire on Sunday evenings. The volunteer building consists of an outdoor communal area with sofas and a solar-powered refrigerator, where volunteers can store their personal food.
SHARED ROOMS
Volunteers are accommodated in dormitories with shared bathroom facilities. Each room is equipped with a single bed and a bunk bed. Rooms are clean and have a small wardrobe that can be shared by volunteers. Don't forget to bring your own towel and sleeping bag.
A double room with private bathroom is available on request for a small supplement and subject to availability.
During your stay, you can take part in excursions (at extra cost). Excursions to Kruger National Park are available. The Kruger National Park is one of the most famous in the world and home to an incredible variety of species.
You can also visit the Blyde River Canyon, God's Window, the Eco Caves and much more on a Panorama Route excursion!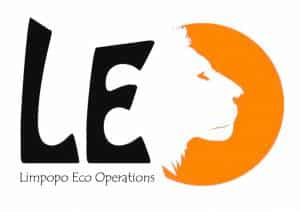 About the partner
The partner is an organization that has been welcoming volunteers since 2005. It is working on a project for the monitoring, conservation and sustainable development of the fauna and flora of the Big 5 in South Africa. Its mission is to provide data on the main animal species (lions, leopards, elephants, cheetahs, buffaloes, brown and spotted hyenas, white rhinoceroses) to the management of a reserve. The data collected is used to help reserve management make informed decisions on conservation practices. The organization provides a free service to the reserve in which it operates. Your contribution is invaluable! By joining this project, you'll learn new skills and gain extraordinary memories!