Join a family project whose days are punctuated by horse riding and life on an organic farm. With the Farm & building Volunteer program , you'll help with all the day-to-day tasks on the farm, including animal care, gardening and construction assistance. This mission might interest you
A horse farm where you can practice natural and classical horsemanship
life on an organic farm. The farm, set in the heart of the jungle, has 3 houses, a 20x40m riding arena, numerous fruit trees and pastures. The farm's project is to practice traditional horsemanship as well as Natural Horsemanship. Natural Horsemanship enables you to better understand horses. Through this technique, you can learn the natural behavior of the herd and the horse's language, so as to become a good partner for your horse. You'll learn how to train your horse's body correctly, so that he can ride with you without injury. 
Farm & building Volunteer Stay
In addition to horses, the farm has dogs, cats, chickens and cows. The whole family strives to maintain a simple lifestyle of respect for nature and harmony with the animals. The equestrian farm offers a range of accommodation options, including eco-volunteering. As a volunteer on this Costa Rican farm, you'll be helping to protect the horses and a 5-hectare primary rainforest, as well as supporting the local population and a Spanish school. Volunteers can also get involved socially by teaching English to the local population or organizing workshops to put their skills to good use. With the Farm & building Volunteerprogram , you'll helpwith all the day-to-day tasks on the farm, including animal care, gardening and construction assistance.
The ecovolunteer's action: gardening, construction...
You'll help maintain the farm's vegetable gardens, care for the fruit trees and animals, milk the cows, make cheese and bread, and much more. In the mornings, you'll work alongside Milton to learn all about construction, organic gardening, permaculture, fruit trees, composting and more. In the afternoon, you can sign up for a Spanish course or just relax. 
An example of a day as a volunteer
6 - 8 hours: working together with Costa Ricans in the barn, cleaning, feeding, grooming and milking the cows. 
8 a.m.: breakfast
9 a.m. - 12 p.m.: farm work, construction, etc. 
12:00: Lunch and siesta
2 pm: Afternoon activities of your choice. For example: Spanish lessons, relaxation time, stroll through our rural village, guided tour.
6:30 p.m.: Dinner and social time
Approximately 5 hours of work per day during the week are required
The farm welcomes families with great pleasure. We've even designed a special program for them. As a family, you will be accommodated in the guest house (Casa Perla). Children can join the pony club. In the mornings, they can come to the stable to groom their pony and ride twice a week, while learning natural horsemanship for children. In the afternoons, the team offers children's workshops with parents, such as painting, baking, hiking and so on. We have a trampoline and lots of toys and animals. If parents also enjoy horseback riding, it's possible to customize your family retreat at the farm. Families can participate in shared lunches during the week.
If you'd like to learn Spanish, you can book the Spanish course as well.
Rates: $750/€686 per week
All year round
1 week minimum
1 week: US$310 / €284*.
Subsequent weeks US$230 / €210
From the fifth week $150 / €137 per week.
Airport transfer $110 / €102 per trip
* Prices in euros may vary according to exchange rates.
Included in fees
Meals: Breakfast, lunch, dinner, water (tap), homemade fruit juice, fresh milk, tea, coffee. 
Accommodation in the volunteer house.
Not included
Insurance
Airline tickets
From age 18
Volunteers must be in good physical condition.
Families welcome as part of the special family program
Language skills: Spanish and/or English (basic knowledge)
Accommodation: You'll be staying in the Casa India volunteer house in a shared room. Couple and semi-private options are available.
Spanish courses available
You can also take Spanish courses
Basic: $50 / €46 per week (3 lessons)
Standard: $130 / €120 per week (9 lessons)
Intensive: $400 / €368 per week (30 lessons)
1 lesson equals 40 minutes of learning
You can take many excursions from the farm
Guayabo Monument
Cartago Tour & Irazu Vulcano
Waterfall Adventure Tour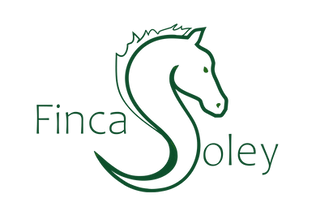 About the partner
The farm was created in 2014 to offer a place where people, horses, animals and nature can grow and flourish. It is a family-run agency that offers to welcome travelers off the beaten track, in various forms, including eco-volunteering stays. The heart of the farm's project is the art of horseback riding, particularly natural horseback riding. Isa, Millton and their family wish to live in harmony with nature, consuming what they produce. By staying at this Costa Rican farm, you'll be helping to protect the horses and a 5-hectare primary rainforest, as well as supporting the local population and a Spanish school.