The sea turtle rehabilitation mission is a major environmental challenge! This mission allows you to be at the heart of the preservation of an endangered species and to make your contribution. All volunteer programs here.
Sea turtle population declining
Considered endangered by international bodies (IUCN, WWF, etc.), and despite their inclusion in the Washington Convention (CITES) on endangered species, sea turtles are disappearing. Their population continues to decline. In addition to their natural predators (dogs, lizards, etc.), their hunting by man for their meat, eggs and shells has largely contributed to this environmental catastrophe.
Protecting eggs from predators
Sri Lanka's sea turtles are no exception. They are also threatened in this part of the world. This is why the local authorities have encouraged the opening of turtle farms along the country's southern and western coasts - their sanctuary for millennia!
These centers work to preserve eggs from predators and poachers, incubate them in a protected environment, care for the baby turtles, feed them and finally release them back into the wild. The aim is to make them fit to face the ocean and the risks of their natural environment.
In short, these centers aim to ensure the well-being of sea turtles and increase their numbers through protection measures.
This is where ecovolunteers come in! In fact, their help is much in demand for these conservation efforts and for raising awareness among the local population of the importance of protecting these majestic creatures!
Your action to preserve sea turtles
Depending on local conditions, the program may vary. Overall, here's how the mission is organized.
For 2 to 3 days:
Participation in various projects at the center;
cleaning of premises and animals ;
caring for sick or injured turtles ;
filling tanks with seawater ;
various maintenance tasks as required.
For 1 day :
In support of local authorities, beach clean-ups to preserve the marine ecosystem.
For 1 to 2 days:
Raising awareness in schools. This component focuses on raising awareness among schoolchildren and children of their future role in sea turtle conservation. It will involve preparing presentations and visiting local schools.
And if your visit coincides with the nesting season (December to March), night-time activities will enable you to witness an unforgettable spectacle: turtle egg-laying!
| Length of stay | Fees to be paid | Rates after tax deduction |
| --- | --- | --- |
| 2 weeks | 1090 € | 404.6 € |
| 4 weeks | 1690 € | 574.6 € |
| 6 weeks | 2190 € | 744.6 € |
| 8 weeks | 2690 € | 914.6 € |
| 10 weeks | 3190 € | 1084.6 € |
| 12 weeks | 3680 € | 1254.6 € |
Accommodation, transfers and meals included
2 weeks minimum, all year round
Mission eligible for tax deduction *.
The partner association's educational mission and its commitment to environmental and social development mean that it is considered to be an association of general interest. As a result, the people who participate in and contribute to the projects can deduct up to 66% of the sums involved from their taxable income.
The turtle conservation project in Sri Lanka is accessible to families!
If you would like to introduce your children to nature conservation and ecovolunteering projects, this program will suit you.
- The project is open to children aged 16 and over, or minors must be accompanied by an adult
- Intermediate level of English (understand instructions, be able to communicate).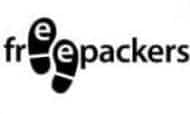 The partner association
Le partenaire is a 1901 association registered in France, whose mission is to encourage participation in ethical and sustainable development projects. It connects NGOs, social action associations and government structures with volunteers. It promotes solidarity and participative travel. The partner is a certified WYSE Travel Confederation Member. WYSE is a global non-profit organization representing youth and student travel stakeholders worldwide. It is also a member of the AFNOR commission for the development of the international standard on responsible tourism, a member of the International Mobility Committee, certified as an Australian specialist, accredited by the international group ICEF, a member of EAIE (European Center of Expertise, Networking and Resources for the Internationalization of Higher Education) and a member of the travel4impact Network.
These solidarity and ecological trips should appeal to you
Get involved in a wildlife sanctuary in Bolivia within a 45-hectare protected nature reserve. 🦜 Bolivia 🦜 Minimum 3 weeks 🦜 Wildlife sanctuary 🦜 From 18 years old 🦜 From €745 for 3 weeks. 165 € per additional week.
Read more