In Douglas, Queensland, Australia, join a wildlife park. This mission accepts biology interns. All volunteer programs here.
Join a wildlife center in Australia
This program combines adventure and a change of scenery. And all this in a country with a wildlife that is unique in the world! What's more, you'll have the opportunity to discover and appreciate the rainforest and the coral reef. In fact, in the Queensland region, the Great Barrier Reef joins the rainforests, offering nature lovers superb places and landscapes. Pure marvels of nature!
45 minutes from Cairns, in Douglas, in the wildlife park hosting the program, you'll be looking after Australia's emblematic mammals, such as Koalas, Kangaroos and Wallabies. You'll also rub shoulders with reptiles, fish and a variety of birds, including the famous cassowary... Birdwatching enthusiasts will be delighted!
What volunteers do
You'll be contributing to the preservation of Australia's extraordinary animal species by getting involved in the day-to-day care of the mammals and birds.
The center's residents, especially those recently rescued, require special care and treatment. We also have to take care of their diet.
Tasks are flexible and sometimes physical
Preparing feed for animals
Cleaning and maintenance of animal enclosures and the park
Leaf picking and distribution for Koala
Setting up displays and presentations for visitors
Identification and collection of endemic plants
Assistance in caring for injured and orphaned animals
Reflection on improving living conditions for animals
Nest and feeder construction and maintenance
Collecting and sorting data on threats to species preservation
Hosting students for environmental and biological internships
Supervised by specialists such as environmentalists and animal caretakers, an internship program for students is also available. This long-term internship takes place on two sites: the main site in Port Douglas and the second, in a 40-hectare endemic flora and fauna protection center 30 minutes north of Cairns.
Duration: from 4 weeks to 8 weeks
Start: every two weeks, volunteers are expected in Cairns on Mondays. They begin the program on Tuesday.
4 weeks: €2,490 / €846.6 after tax deduction
6 weeks: €3,290 / €1118.6 after tax deduction
8 weeks: €4,090 / €1,390.6 after tax deduction
Included
Accommodation, lunch (on working days), daily Cairns/Douglas transport; Certificate of participation issued by Wet Tropics Management Society; training.
Not included
Airline tickets; travel insurance; dinners and breakfast; excursions outside the program; airport transfer
Mission eligible for tax deduction *
* The partner association's educational mission and its commitment to environmental and social development mean that it is considered to be an association of general interest. As a result, people who participate in and contribute to our projects can deduct up to 66% of the sums involved from their taxable income.
Location: Cairns and Port Douglas, Queensland. From age 18
From age 18
Intermediate level of English
Accommodation in mixed dormitories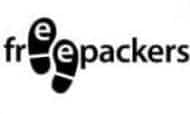 The partner association
Le partenaire is a 1901 association registered in France, whose mission is to encourage participation in ethical and sustainable development projects. It connects NGOs, social action associations and government structures with volunteers. It promotes solidarity and participative travel. The partner is a certified WYSE Travel Confederation Member. WYSE is a global non-profit organization representing youth and student travel stakeholders worldwide. It is also a member of the AFNOR commission for the development of the international standard on responsible tourism, a member of the International Mobility Committee, certified as an Australian specialist, accredited by the international group ICEF, a member of EAIE (European Center of Expertise, Networking and Resources for the Internationalization of Higher Education) and a member of the travel4impact Network.
You should like these ecological missions
Get involved in a wildlife sanctuary in Bolivia within a 45-hectare protected nature reserve. 🦜 Bolivia 🦜 Minimum 3 weeks 🦜 Wildlife sanctuary 🦜 From 18 years old 🦜 From €745 for 3 weeks. 165 € per additional week.
Read more