In Ecuador, during whale season, join a team to help study humpback whales during the breeding season. Missions run from June to October. All selected ecovolunteer missions here.
The whale program foundation project in Ecuador
The mission of the foundation with which the partner association works is to collect data on humpback whales. Since 1997, the foundation has been studying these whales as part of the South American Commission's scientific research. All studies are carried out during the passage of the cetaceans through Ecuadorian waters during their migration, from June to October.
Indeed, it is during this period that humpback whales, in search of mating partners, frequent the warm waters of these lands. This long journey takes them to the southern coasts of Colombia before returning to Antarctica. Since 1997, the foundation has identified over 2200 whales. The identification work is carried out by photographing the fins of the cetaceans. The foundation has participated in the study of whale migration routes. En also monitors seabird and dolphin populations.
The role of ecovolunteers in protecting whales in Ecuador
Since its creation, the Foundation has succeeded in identifying and cataloguing some two thousand whales! This has been made possible by taking photographs of the whales' flippers for identification purposes. What's more, this mission has enabled progress to be made in determining the migratory routes and feeding grounds of these animals. By helping specialists and scientists to carry out the marine species observation project, volunteers are helping to preserve Ecuador's environment. Here are the main tasks you'll be carrying out.
Presentation of the scientific team, orientation and methodology ;
Whale and Pacific Ocean research day / hikes and snorkeling ;
Data analysis ;
Course on cetacean biology and observation ;
Editorial, audiovisual and marketing work.
From June to October, during whale season
| Length of stay | Fees to be paid | Rates after tax deduction*. |
| --- | --- | --- |
| 2 weeks | 1632 € | 554.88 € |
| 3 weeks | 2249 € | 764.66 € |
| 4 weeks | 2866 € | 974.44 € |
| 5 weeks | 3433 € | 1167.22 € |
| 6 weeks | 4100 € | 1394 € |
| 7 weeks | 4717 € | 1603.78 € |
| 8 weeks | 5334 € | 1813.56 € |
| 9 weeks | 5951 € | 2023.34 € |
| 10 weeks | 6518 € | 2216.12 € |
| 11 weeks | 7095 € | 2412.3 € |
| 12 weeks | 7652 € | 2601.68 € |
Only from June to October
The program package includes
Accommodation
An information pack
A 24-hour emergency hotline
Guidance and orientation
Wifi connection
Registration and donation fees for the project
Volunteers will be accommodated in double-bedroom houses with their own bathroom. The kitchen and living room will be shared spaces.
Mission eligible for tax deduction*.
The partner association's educational mission and its commitment to environmental and social development mean that it is considered to be an association of general interest. As a result, the people who participate in and contribute to the projects can deduct up to 66% of the sums involved from their taxable income.
Only from June to October;
Location: Puerto Lopez, Ecuador ;
Documents required to reserve a place on the program: registration form with contact details and travel dates (sent to you by email); plane tickets; photocopy of passport.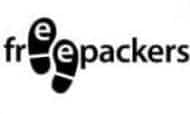 The partner association
Le partenaire is a 1901 association registered in France, whose mission is to encourage participation in ethical and sustainable development projects. It connects NGOs, social action associations and government structures with volunteers. It promotes solidarity and participative travel. The partner is a certified WYSE Travel Confederation Member. WYSE is a global non-profit organization representing youth and student travel stakeholders worldwide. It is also a member of the AFNOR commission for the development of the international standard on responsible tourism, a member of the International Mobility Committee, certified as an Australian specialist, accredited by the international group ICEF, a member of EAIE (European Center of Expertise, Networking and Resources for the Internationalization of Higher Education) and a member of the travel4impact Network.