In 2019, the United Nations was adamant: "If we don't react before 2020, we won't be able to avoid catastrophic climate situations."
IPCC report, geopolitical instability, infinite growth in a finite world... Are these facts worrying you? Perhaps you've already read books about collapse? Would you like to take action for a more ecological world, but don't know where to start? Then why not take part in an immersive training course in an ecovillage! All courses and training opportunities here.
The science of ecology
An ecovillage is an inhabited space in nature that functions on the ecological principles of biodiversity, permaculture, autonomy and health. The ecovillage is located in the heart of the Cevennes mountains. It offers an immersive experience at the heart of an environment focused on resilience. Aware of our civilization's tipping point, its founder takes a positive view of the possibility of scientifically rethinking our ecological niche. The ecovillage's 5 permanent staff are looking to find an ecological niche in a habitat for its collective, in order to meet human needs as comfortably as possible, while enhancing the site's biodiversity. Still in the research phase, the team is bringing to life what appears to be an experimental laboratory for the world to come. Their project the project is supported by the Cevennes National Park, and by the Ecole des Mines.
The course program
You'll live a truly immersive and collective experience in the heart of nature. This course is an introduction to the science of ecology and its applications. The lessons are based on the daily practices of the collective, which lives on site year-round. There's a strong transmission dimension that's very important to us.
Over 5 days, you'll learn the basics needed to set up and live in an ecolvillage. The course is organized into theoretical and manual workshops, punctuated by nature walks and activities, to help you live together in an ecological way.
During the Ecovillage immersion course, you'll discover the science of ecology and ecosystem management:
Introduction to permaculture and the first agroecological steps in the vegetable garden
Introduction to dry-stone structure
Woodworking on small structures
Basic eco-renovation principles and techniques
Putting the energy question into perspective and low-tech workshop
Throughout the week, you will take part in the following activities:
Morning strolls every morning upon waking to cleanse body and mind
An evening of encounters and introspection to connect with oneself, others and nature 
A nocturnal walk to plunge into the heart of the wilderness and see the world differently
Group coaching session to reflect on your life with useful tools
Group workcamps for "doing things together", a pillar of collective construction
Daily ecological care: participation in daily tasks 
Preparing sourdough and ancient wheat bread for a delicious treat
A guinguette evening of dancing, laughter (and flirting if you feel like it!)
Stroll through the local market in the village of Le Vigan
Fees and prices 2023
According to the ecolieu's pricing policy, the earlier you book, the cheaper the rates! 
Monday July 17 to Saturday July 22
Monday July 24 to Saturday July 29
Monday, July 31 to Saturday, August 5
Monday August 7 to Saturday August 12
Monday August 14 to Saturday August 19
Monday August 21 to Saturday August 26
Monday 28 to Saturday 2 September
| Fees for ecolvillage courses | 2023 | May | June | July | August |
| --- | --- | --- | --- | --- | --- |
| Registration before | January 5 | 330 € | 330 € | 360 € | 380 € |
| Registration before | March 31 | 360 € | 360 € | 400 € | 420 € |
| Registration before | April 30 | 380 € | 380 € | 420 € | 440 € |
| Registration before | May 31 | 410 € | 410 € | 450 € | 470 € |
| Registration before | June 30 | | 430 € | 470 € | 500 € |
| Registration before | July 31 | | | 500 € | 530 € |
| Registration before | August 31 | | | 540 € | 570 € |
Full board: €70 This package includes all meals for the duration of the course. You can rent bivouac equipment when you register.
Is this course right for you?
Ecovillage immersion course is designed for individuals, groups and families wishing to embark on the path of change. It's for all those who are trying to stop contributing to the perpetuation of a mortifying civilization, and instead want to see the emergence of a fairer, more ecological society. No special skills are required.
Accommodation is in tents. You can either bring your own equipment or rent it on site.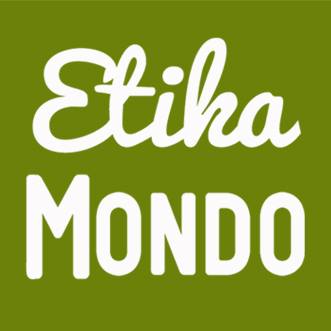 About the ecovillage
At the origin of this ecovillage is a family consisting of a couple and four children. The two founders, experienced and qualified in agronomy, ecology and project management, and experienced Sunday tinkerers, acquired an 8-hectare estate in January 2018 to restore and turn into an ecovillage. Very quickly, a collective was created and launched the School of Applied Ecology. The aim of this school is to raise public awareness of the science of ecology and train experts in the transition of rural areas through a participatory approach. The team is looking to find an ecological niche in a habitat for its collective, without harming biodiversity. The collective is currently in the research phase. Their aim is to meet all their needs through a direct relationship with nature, without the need for any form of commerce. For the team, this experiment is not dogmatic but scientific. As such, it works in partnership with the Ecole des Mines.
These courses should appeal to you
A third place awaits you in the Dordogne for a course entitled "Dare to create your own eco-environment". Your days will be punctuated by workshops 🛖 Ecolieu, permaculture 🛖 From €250 🛖 France 🛖 Families, solo, adults
Read more